5 BEST BOOKS FOR SELF DEVELOPMENT.
IKIGAI— The Japanese Secret to a Long and Happy Life.- Hector Gargia & Francesc Miralles. 
IKIGAI explains how you can live a longer and happier life by having a purpose, eating healthy, and not retiring.
Favorite quote by the author:
   " A reason to jump out of bed each morning."
Do you want to live a long life? How about a happy one? The secret to living a happy life is about finding happiness every day. Most of us think of this idea as a dream – a happy and long life.
The Japanese people however practiced the technique of Ikigai " a reason to live ", for centuries. It helps them to live longer, more joyful lives. this practice makes japan part of the five BLUE ZONES of the world where people live the longest.
Many people believe in fast work but Ikigai will help you slow down and enjoy life more. Identifying your life purpose will also help you live longer.
Hector Puigcerver, author of Ikigai: the Japanese secret to a long and happy life, is a native European who moved to Japan in 2004 and got involved in Japanese culture. In this book, he breaks down how to use Ikigai to live better.
Having a purpose is a vital component of longevity and happiness.

If you want to live a long life, follow the advice of some of the oldest people in the world.

To stay healthy throughout your life, make sure that you are moving enough.
Read IKIGAI – The Japanese Secret to a Long and Happy Life to learn how to live longer, healthier, and happier?.
Think and grow rich –Napoleon Hill.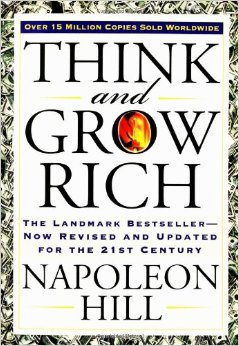 Think And Grow Rich is a curation of the 13 most common habits of wealthy and successful people, distilled from studying over 500 individuals over 20 years.
Favorite quote from the author.
"The starting point of all achievements is DESIRE. Keep this constantly in mind. Weak desire brings weak results, just as a small fire makes a small amount of heat."
If intelligent investors are the bible for investing, then Think And Grow Rich is the bible for successful people in general. It'll also make you rich, but not necessarily by picking stocks.
Napoleon Hill spent the majority of his life studying successful people and their habits, and the 13 most relevant ones are the ones he shares in this book.
Here are the 3 that will get you further.
Use autosuggestions to build an unshakable belief in yourself.

Be stubborn and always stick to your decision.

Join a Mastermind group to cut the learning process.
Ready THINK AND GROW RICH to learn the ideas of Mr. Napoleon Hill's mental fertilizer?
How to Win Friends and Influence People — Dale Carnegie.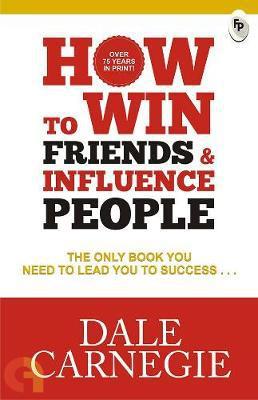 How To Win Friends and Influence People teaches you countless principles to become a likable person, handle your relationships well, win others over and help them change their behavior without being intrusive.
Favorite quote from the author.
"It isn't what you have or who you are or where you are or what you are doing that makes you happy or unhappy. It is what you think about it."
This book has surely shaped one's behavioral psychology the way we know it today, as it reads like an instruction manual on how you can be more liked by others, get them to do favors for you, and even change their behavior under your influence.
However, none of it is based on manipulation and deceit. Dale Carnegie does it all based on the core idea that you can change other people's behavior simply by changing your own.
Here are 3 valuable lessons from How To Win Friends And Influence People:
You can make a great first impression just by smiling.

To be interesting to others, talk about their favorite topic: Themselves.

If you want to convince people, get them to say yes a lot.
Read to become a master in winning friends & influencing people.
The Power Of Your Subconscious Mind— Joseph Murphy.
The Power Of Your Subconscious Mind is a spiritual self-help classic, which teaches you how to use visualization and other suggestion techniques to adapt your unconscious behavior in positive ways.
Favorite quote from the author:
"Keep your conscious mind busy with expectation of the best."
The Power Of Your Subconscious Mind is one of few exceptions, likely because of two factors.
First, the author, Joseph Murphy, was a popular minister of the church of divine Science, and second, because his book took root in both science and religion. From today's perspective, the book feels a bit woo-woo, but at the time, it struck the exact right nerve.
That's why this how-to guide for manipulating your behavior to get what you want has sold millions of copies and remains popular to this day. Here are 3 lessons to help you tap into the unconscious part of your mind:
Use visualization as a way to exploit the placebo effect in your favor.

If you can't decide between several options, give yourself a night to sleep over it.

Make a sincere effort to wish well for others, because envy only gets in your way.
Ready to Read the amazing facts about the power of your subconscious mind.
The Subtle Art Of Not Giving A F*ck— Mark Manson.
The Subtle Art Of Not Giving A F*ck does away with the positive psychology craze to instead give you a Stoic, no-BS approach to living a life that might not always be happy, but meaningful and centered only around what's important to you.
Favorite quote from the author:
"Who you are is defined by what you're willing to struggle for."
For as much as I love positive psychology, sometimes it just doesn't work, even for me. There's another mode that might sound odd but still works: toiling. Do you know how you have the occasional week where it's just grinding? Even if you usually like your job, nothing exciting happens for a few days, you have a lot of deadlines and you just toil away to get it done.
It's the mode I'm in right now and weirdly, it's still kind of satisfying. Probably, because it feels liberating not to have to ooze happy vibes all the time. Blogging demigod Mark Manson has coined a better phrase for this mode of operation: The Subtle Art Of Not Giving A F*ck. His first "proper" book, this instant New York Times bestseller is a no BS self-help book for people who usually hate self-help.
Mark gets that life has become overwhelming and the only way to find our center around the things that matter to us is to not give a f*ck about anything else.
Here are my 3 favorite lessons:
Values you can't control are bad values to follow.

Don't believe you know anything with certainty, for it keeps you from improving.

Trying to leave a legacy might ruin your life.
Let's see how these books help you with self-development.